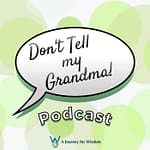 Hi listeners!
This week, we have the pleasure of bringing you our conversation with our wonderful friend Sam Thiara. Sam is a speaker, entrepreneur, educator, and the author of the book Lost and Found: Seeking the Past and Finding Myself. In his book, he shares his fascinating quest for self-discovery, spiritual cohesiveness, and a lost connection to his ancestry.
We were moved and inspired with his journey embarking into a country he hardly knew to find a small village in the middle of nowhere armed with only a faded photo and a vague village name.
If you are struggling with your identity or have conflicted feelings about how people perceive you and treat you due to your ethnicity or looks, this conversation is for you. We hope you enjoy this conversation as much as we did and check out his book and everything else Sam is doing at https://www.sam-thiara.com.
Follow our guest on social media:
– Facebook: https://www.facebook.com/sam.thiara.site/
– Twitter: https://twitter.com/sam_thiara
– Instagram: https://www.instagram.com/samthiara/
– LinkedIn: https://ca.linkedin.com/pub/sam-thiara/0/889/911
Email us your questions and suggestions to donttellmygrandmapodcast@gmail.com
– Website: www.ajourneyforwisdom.com
– Twitter: twitter.com/ajourney4wisdom
– Instagram: instagram.com/ajourneyforwisdom
– YouTube: Don't Tell my Grandma
– Pinterest: pinterest.com/ajourneyforwisdom
Please consider supporting us on Patreon at patreon.com/donttellmygrandma
Sound effects from zapsplat.com