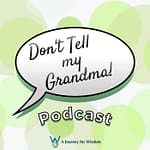 Content Creation and Quarantine in Japan

Apr 27, 2020 • 48 minutes

Finally deciding to tackle podcasting, our excited dynamic duo scrambles to figure out this new medium amidst a lockdown in Tokyo and a sudden lack of excuses to procrastinate. In this episode we talk about facing new challenges, content creation while on lockdown and quarantine life in Japan.

ADD/ADHD and Staying Still

May 4, 2020 • 62 minutes

Episode 2 will cover the quirks and hang ups that we've witnessed and experienced with ADD/ADHD. There are extra issues that challenge a relationship involving ADD/ADHD, but we're here to share how we are learning to laugh at ourselves, let go, and communicate with compassion.

Building Healthy Sleep Habits

May 31, 2020 • 49:32

Juan and Wendy share their own experiences with building healthy sleep habits and how the age of Corona is changing our relationship with sleep.

Cultural Differences

Jun 11, 2020 • 1 hour 31 minutes

In this episode, Juan and Wendy are joined by their Tokyo friends Chelsea and Milton to discuss the intricacies of growing up in different cultures, their challenges, and a little bit about life in Japan as a foreigner.

Identity, Everyday Joys and Flipping Tables

Aug 8, 2020 • 57:05 minutes

In this episode Wendy and Juan discuss about Cultural Homelessness, Identity and what are TCK's. We also talk about the little joys of everyday, flipping tables and why Wendy is a giant.

Marriage, Anime and What Should I Watch

Aug 17, 2020 • 44 minutes

Hey friends! In this episode Wendy and Juan prepare themselves for a well deserved escape from Tokyo to celebrate a big step in their lives.

Growing Up in Other Countries

Sep 7, 2020 • 48 minutes

Hey friends! In this episode, we invited two special friends of ours to sit down and share their experiences on growing up in their home countries, South Korea and South Africa. Join us in learning of their impressions of Japanese culture, Asian versus Western beauty standards, and the challenging history…

Notorious Panty Thieves

Oct 2, 2020 • 61 minutes

In this episode, we are joined by our lovely friend Jade, who captivates us with her deft storytelling abilities on how to protect your panties, what's shocking about Japan, what not to do in a taxi, and the ultimate aquarium escapade.

Draw Journals and Furries

Oct 13, 2020 • 50:45 minutes

Hey friends! In this special episode, Juan is joined on the table by his friend Ace Rivera on a personal conversation about creating art, exploring your creativity, and how daily art creation can help your mental health.

Online Dating

Nov 9, 2020 • 00:48:10

We're wrapping up our first season of DTMG and in this episode, we reflect on our podcasting journey so far. We are so grateful to our listeners for supporting us and we hope that you continue laughing and learning with us from wherever you're tuning...
Join Wendy and Juan, a quirky couple with different backgrounds and origins, in their unique and thoughtful conversations about relationships, self-doubt, and life's challenges, as they embark on a journey to understanding themselves and the world.
Legend says a spunky goofball with unbound love for animals was born to love all dogs, live among them, and give them the perfect pet every time. Her name, Wendy.
A sincere and empathetic listener in tune with her emotions, Wendy always knows how to bring the best out of people, while entertaining them with her quirks and extraordinary talent in art and photography. Her attentiveness, resourcefulness, and upbeat personality, born out of her unique background and experiences, make her the friend we all want to have in our lives.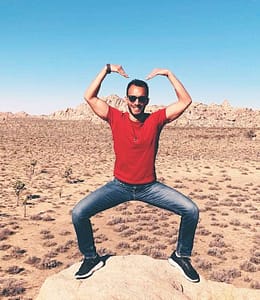 From early on in his life, Juan knew he was destined for greatness —and yet, he wasted his time watching YouTube cat videos.
As a talented tech/random fact expert and unshakable optimistic who refuses to let fear get in the way of his self-development, you can count on Juan to show up as a natural-born leader, self-proclaimed funny man, and loving friend.
We publish Weekly on Sunday mornings.
Reach out to us in the contact form bellow.
Listen to the Don't Tell my Grandma Podcast now!
Find us on your favorite podcast app.