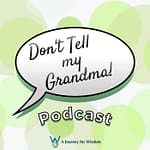 Hi friends!
It's time to do the work and strengthening our bodies and mind!
We know it's hard to put in the work to improve your life consistently. So today, we have the perfect guest to help you find your inner strength, build resilience out of your pain, and keep a smile while you lift those weights.
Born in Brooklyn and raised in Queens, New York, Carmelle Jean-Francois, motivational speaker, and author, is the Founder and CEO of cFIT Coaching, LLC. She is a true fitness advocate who has built a strong foundation through her certifications as a NASM Personal Trainer, a certified Spinning Instructor, a Medical Exercise Specialist, a Pre and Post Natal Exercise Specialist, and as a Beachbody Coach promoting popular programs created by celebrity trainers such as Autumn Calabrese and Tony Horton. And recently. Carmelle has added 'author' to her resume. She is a proud co-author of a collaborative book about headstrong, talented, and innovative women who are blazing trails as leaders in their respective fields entitled 'International Women of Color Who Boss Up.'
We love Carmelle's energy and beautiful smile, and we are sure you will too.
You can find more about Carmelle on her website: https://cfitcoaching.com
You can find her book here: https://bossupbestseller.com/international-women-of-color
Follow her on social media:
If you enjoyed this content and want to see more, please consider supporting us on Patreon at https://patreon.com/donttellmygrandma. It would mean the world to us.
Thanks!