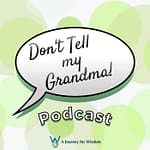 Hi listeners!
Have you ever felt lost or stuck? Do you feel like you need some guidance in your life manifesting growth? Today, our guest Coach Alexander Lin help us find some answers.
Alexander Lin is a Strategic Advisor on Self-Transformation, Global Life Coach, and Public Speaker, that helps ambitious professionals create & maintain the best life without stress, anxiety, and overwhelm. He's also the host of the Connect The Dots podcast, a content creator on YouTube, and offers unique in-person and online experiences. Through these mediums, his clients are able to undergo self-exploration and learn how to live to their full potential in a sustainable way.
We sat down with Coach Alex and talked about coaching, motivation, failing forward, controlling our thoughts, and how critical cultivating relationships and our relationship with ourselves is to have an enriching life.
You can find more about Alex at https://www.coachalexlin.com/
Get in touch with Alex in social media: