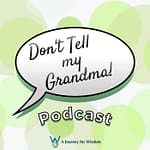 In this episode, Juan and Wendy join their Tokyo friends Chelsea and Milton to discuss the intricacies of cultural differences, their challenges, and a little bit about life in Japan as a foreigner. Many thanks to our friends for coming to our home and sharing this really fun experience with us in these difficult times of uncertainty.
This episode was recorded days before the protests and demonstrations started. We want to express our solidarity and commitment to supporting the Black Lives Matter movement. We will strive to educate ourselves about racial discrimination and bias.
You can read our post about the topic here.
Email us your questions and suggestions to donttellmygrandmapodcast@gmail.com