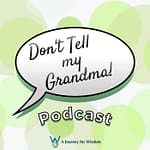 Hey friends!
In this episode, we invited two special friends of ours to sit down and share their experiences on growing up in their home countries, South Korea and South Africa. Join us in learning of their impressions of Japanese culture, Asian versus Western beauty standards, and the challenging history that each country has faced.
Email us your questions and suggestions to donttellmygrandmapodcast@gmail.com
1:00 – Intro
2:30 – Reasons for coming to Japan
4:10 – Working for a change in Korea
9:05 – Experiences living in Tokyo
11:40 – How mindset defines your experience
13:20 – Korean cultural expectations
14:55 – Korea's difficult history
16:55 – Growing up in South Africa
21:00 – Korea's political climate
22:25 – Why we love living in Japan
26:45 – Surprising things about living in Japan
30:00 – Asian vs Western beauty standards
33:00 – Being a foreigner in a homogeneous country
41:25 – What sucks (… besides corona)?