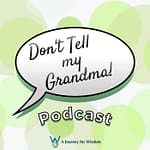 Heya listeners!
Tune in with us as we talk about what it's like to go out to party in Tokyo! If you're curious about the nightlife here and are seeking some perspectives on what to expect, here are some of the topics that we cover:
* Look out for drunk salarymen!
* Cost of alcohol and where to get the cheap stuff
* Where to pregame
* Music scene – hot or not?
* What we miss about going out
Email us your questions and suggestions to donttellmygrandmapodcast@gmail.com
– A Journey For Wisdom https://www.ajourneyforwisdom.com
– Twitter https://twitter.com/secrettograndma
– Instagram https://www.instagram.com/dtmg_podcast
Sound effects from https://www.zapsplat.com/